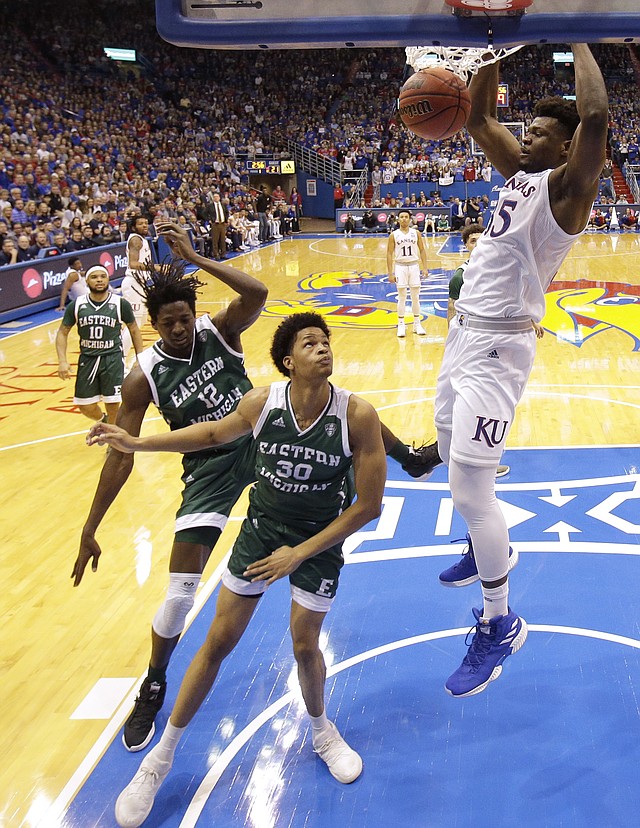 Kansas' Udoka Azubuike (35) gets past Eastern Michigan's Jalen King (30) to dunk the ball during the first half of an NCAA college basketball game Saturday, Dec. 29, 2018, in Lawrence, Kan.
Stories this photo appears in:

No. 5 Kansas will be without its biggest mismatch in its first Big 12 road game. Over an hour before the start of KU's road tilt with Iowa State, head coach Bill Self announced that center Udoka Azubuike would not be available Saturday afternoon due to a wrist injury he sustained in practice.

With the new year and the Jayhawks' Big 12 schedule on the horizon, Kansas basketball coach Bill Self isn't ready to completely abandon the concept of a four-guard lineup and leave it behind in 2018. However, KU's two most effective offensive players happen to be bigs, so Self will lean on a less modern look and not think twice about doing so. By Benton Smith