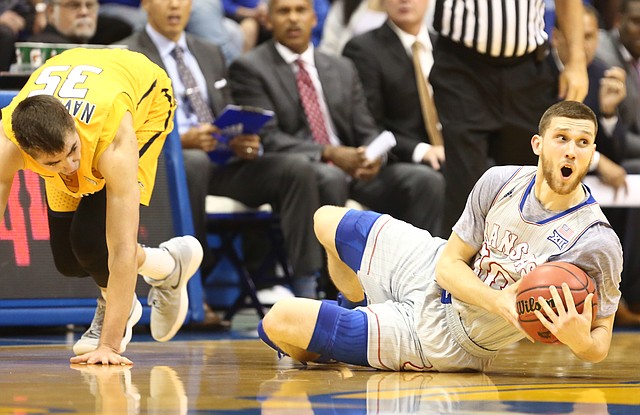 Kansas guard Sviatoslav Mykhailiuk (10) comes away with a steal from Toledo forward Nate Navigato (35) during the first half on Tuesday, Nov. 28, 2017 at Allen Fieldhouse.
Stories this photo appears in:

Knowing precisely what's highlighted with a yellow marker in a scouting report doesn't always require reading it. Sometimes all you have to do is watch what happens after a player checks into the game.

They put up 96 points in a 38-point win, scored 59 in the first half and shot 75 percent from the floor during the first 20 minutes and 59 percent for the game. Yet, Tuesday night, during No. 2 Kansas' 96-58 victory over Toledo, it was defense, and not offense, that was never far from the Jayhawks' minds. By Matt Tait