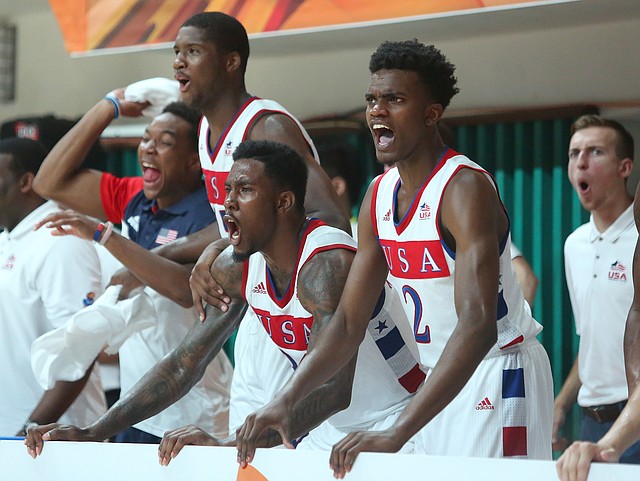 The Team USA bench celebrates a slam dunk by Kansas guard Wayne Selden Jr. in a Team USA 96-57 win over Switzerland Thursday, July 9, at the World University Games in South Korea.
Stories this photo appears in:

With six minutes left in the third quarter against Switzerland on Thursday, Kansas University senior forward Hunter Mickelson sprinted to mid-court for a loose ball. It didn't matter that the United States men's basketball team had already secured a spot in the World University Games quarterfinals. It didn't matter that the Jayhawks had a 25-point lead on their way to a 96-57 victory at DongKang College Gymnasium. Mickelson wasn't giving up on the play. By Bobby Nightengale Jr.