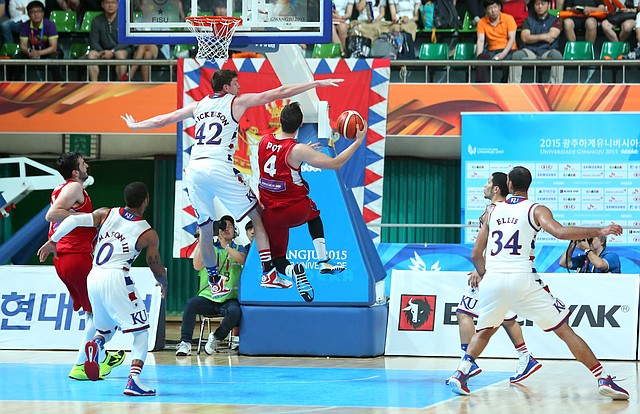 Kansas center Hunter Mickelson (42) reaches to block a shot by Serbia guard Stefan Pot (4) in a Team USA 66-65 win against Serbia Wednesday, July 8, at the World University Games in South Korea.
Stories this photo appears in:

Nobody had reason to complain about the way Hunter Mickelson played in the World University Games, where his performance gave him reason to believe he'll have a more significant role than last season. By Tom Keegan

Serbian players were confident they would find a way to win after climbing back from a five-point deficit in the final minutes of USA's 66-65 victory on Wednesday at DongKang College Gymnasium. By Bobby Nightengale Jr.