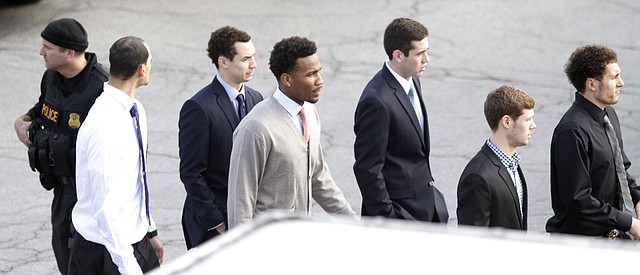 Members of the Kansas University men's basketball team head into Anschutz Sports Pavilion Thursday, Jan. 22, 2015. The team met with President Barack Obama during his time on the KU campus. From left are Perry Ellis, Evan Manning, Wayne Selden Jr., Josh Pollard, Tyler Self and Christian Garrett.
Stories this photo appears in:

Barack Obama, the 44th president of the United States, spent some quality time with Kansas University's basketball players and coaches on Thursday morning, prior to delivering a 30-minute speech before a crowd of 7,150 in Anschutz Pavilion.