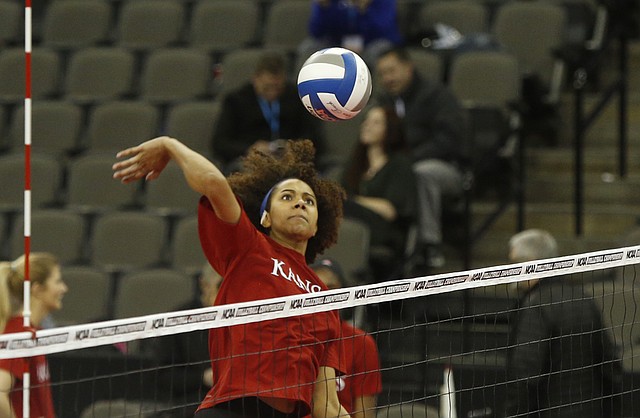 KU junior Janae Hall practices Wednesday in Omaha, Nebraska.
Stories this photo appears in:

Janae Hall, a junior at the University of Kansas, is the recipient of the Elite 90 award for the 2015 NCAA Volleyball Championship. Hall, majoring in Film & Media, currently carries a 3.95 GPA and has started all matches for the 9th-ranked Jayhawks.