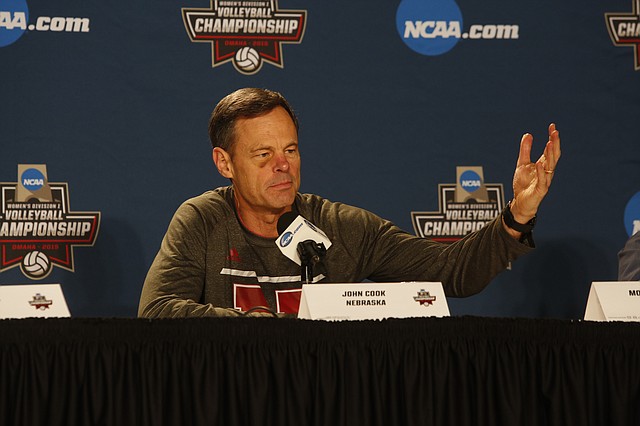 Nebraska coach John Cook talks about defending KU's Kelsie Payne.
Stories this photo appears in:

In 1998, Ray Bechard moved to Lawrence to become the head coach of the Kansas University volleyball program. Two years later, just up the road in Lincoln, Nebraska, John Cook took the reins at Nebraska. From that day on, for the next 13 years, Bechard and Cook had at least two showdowns on the volleyball court every year as members of the Big 12 Conference and now the two are reuniting at the Final Four in Omaha, Nebraska.