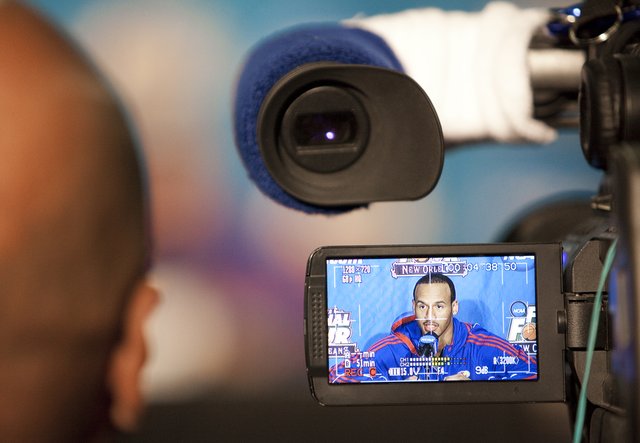 Kansas guard Travis Releford is seen on the LCD screen of a television camera during an interview at the Superdome in New Orleans on Thursday, March 29, 2012.
Stories this photo appears in:

Officials at KU said the option of televising Sunday's Border War clash was still on the table and details were being examined to see if it was possible. By Matt Tait

The clock on the locker room wall expired, and when Jordan Juenemann saw it, he and the rest of the Kansas men's basketball players prepared to take the court for the Jayhawks' Sweet 16 game against N.C. State.

Kansas University guard Elijah Johnson has felt like royalty since Sunday, the day the Jayhawks defeated North Carolina in St. Louis and punched their ticket to the Final Four.