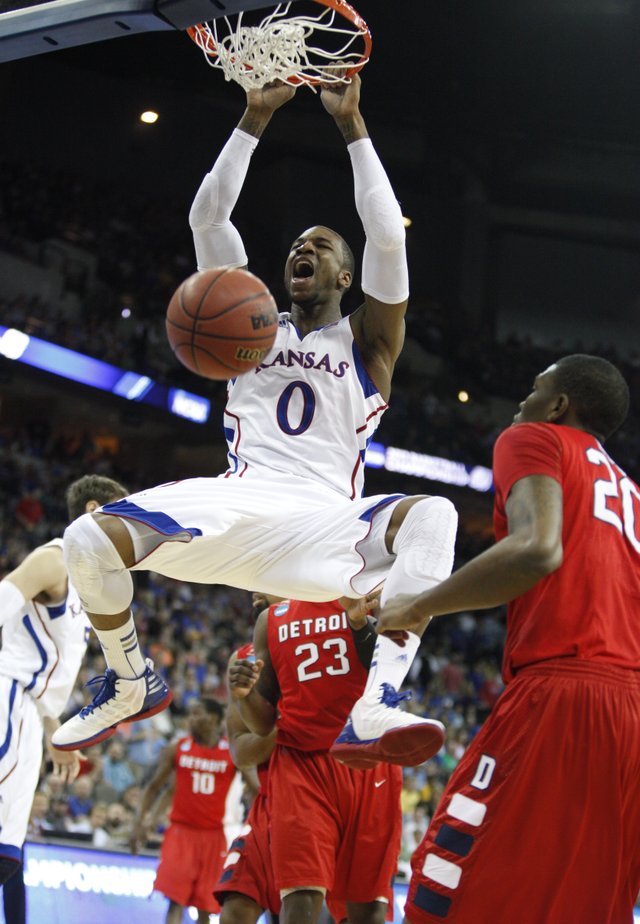 Kansas forward Thomas Robinson delivers a jam before Detroit center LaMarcus Lowe during the first half on Friday, March 16, 2012 at CenturyLink Center in Omaha.
Stories this photo appears in:

Kansas forward Thomas Robinson has even more in common with Blake Griffin now. Not everything, though.

Tyshawn Taylor was lounging in his Embassy Suites hotel room Friday afternoon when he decided to check his infamous Twitter account. "Somebody wrote on there that we should call today 'Upset Friday,''' Taylor, Kansas University's senior point guard, said after the Jayhawks' 65-50 Midwest Regional-opening victory over Detroit Mercy in CenturyLink Center.