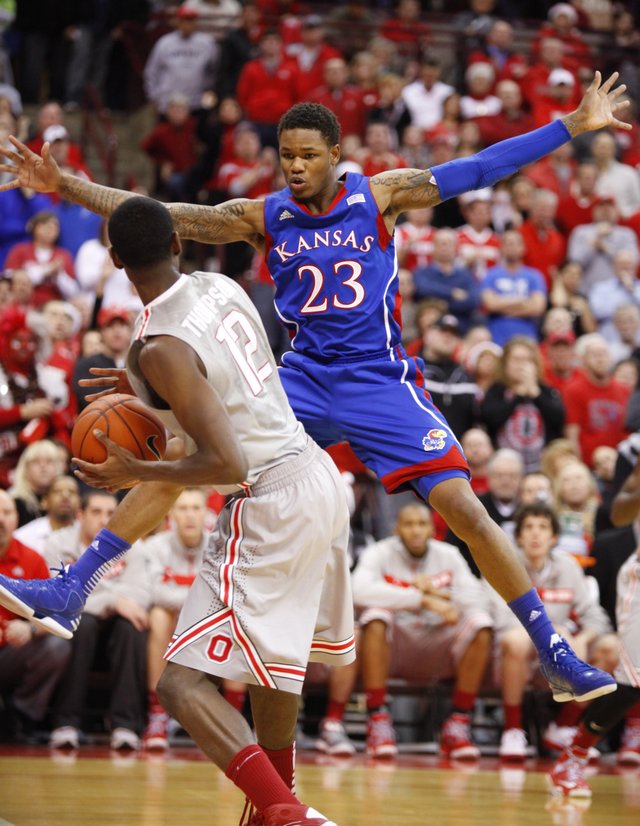 Kansas guard Ben McLemore extends all his limbs as he defends against an inbound pass from Ohio State forward Sam Thompson during the first half on Saturday, Dec. 22, 2012 at Schottenstein Center in Columbus, Ohio.
Stories this photo appears in:

Former Kansas University guard Ben McLemore was a popular interview target at Thursday's NBA combine in Chicago. He's expected to be tapped No. 1 or 2 in the June draft. By Gary Bedore

His spectacular plays and high-rising ways leave basketball fans enjoying watching Kansas University freshman Ben McLemore compete as much as he enjoys playing the game. By Tom Keegan

Kansas freshman Ben McLemore was named the Big 12 rookie of the week, the conference announced Monday morning.
By Staff Reports
December 24, 2012 8:49 a.m.