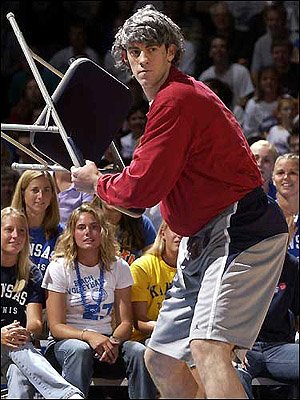 Nick Collison acted out as volatile coach Bob Knight at Late Night 2002.
Stories this photo appears in:

A look back at the first 29 years of Late Night in the Phog before Friday's 30th annual tipoff to the Kansas University basketball season.

Dressed in gold from head to toe, Bill "Vanilla Ice" Self provided arguably the coolest moment at the 2010 Late Night in the Phog in Allen Fieldhouse.