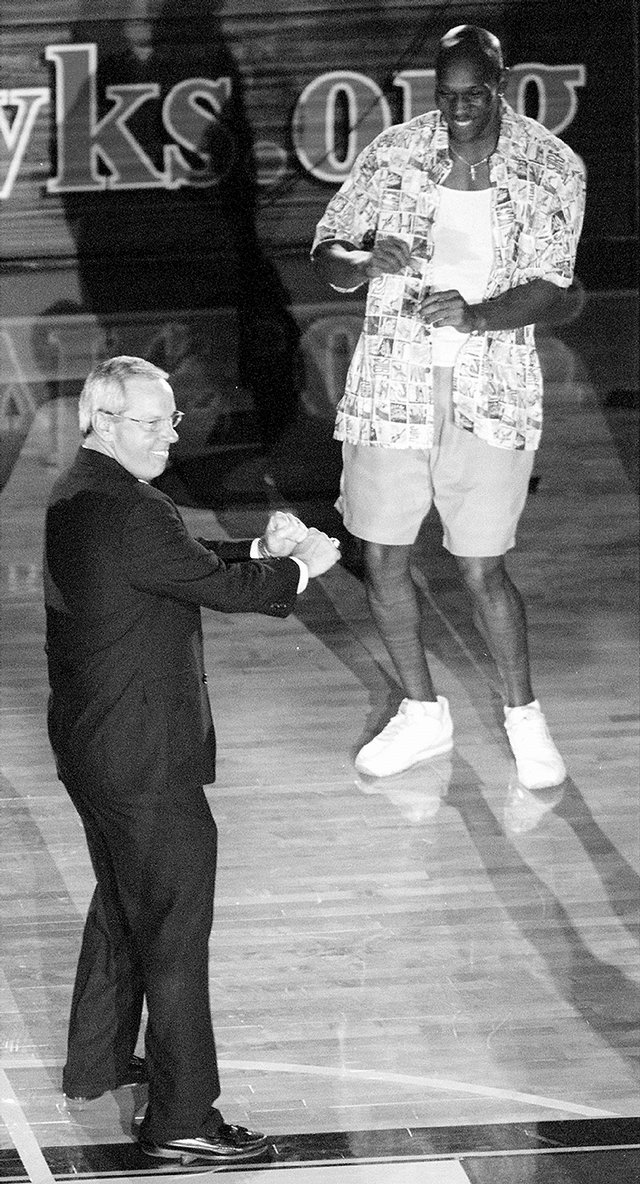 Former KU coach Roy Williams, left, showed Kenny Gregory how to dance during 1998's Late Night.
Stories this photo appears in:
Last year at this time, I commented on — OK I bragged about — the fact yours truly is believed to be the only person to have attended all 24 season-opening Late Nights in Allen Fieldhouse.
(From someone - the only person? - who has seen them all)
Call me on the phone, send me an e-mail - or drop a card or letter in the snail mailbox - to correct me if I'm wrong. But until I hear from you, I'm going to make what I consider a can't-miss assertion: That, after tonight, I will remain the only person to have attended all 23 season-opening "Late Nights" in Kansas University's tradition-rich Allen Fieldhouse.