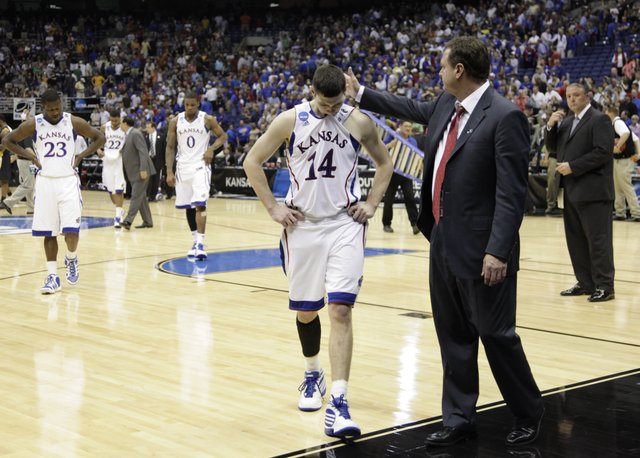 Kansas head coach pats senior guard Tyrel Reed on the as the Jayhawks leave the court after falling to Virginia Commonwealth on Sunday, March 27, 2011 at the Alamodome in San Antonio.
Stories this photo appears in:

Acknowledging a problem brings a person halfway to solving it. Sometimes, it's the more difficult half. Bill Self isn't in denial and volunteered that he has an issue. He can clean a pool table with the best of them, but has trouble putting the 8-ball in the corner pocket.

Kansas University's basketball players prepared for a return to normalcy Sunday following the end of the six-month marathon college basketball season.

When he returned to the locker room following Kansas University's 71-61 loss to VCU on Sunday, KU senior guard Brady Morningstar knew he had to say something.