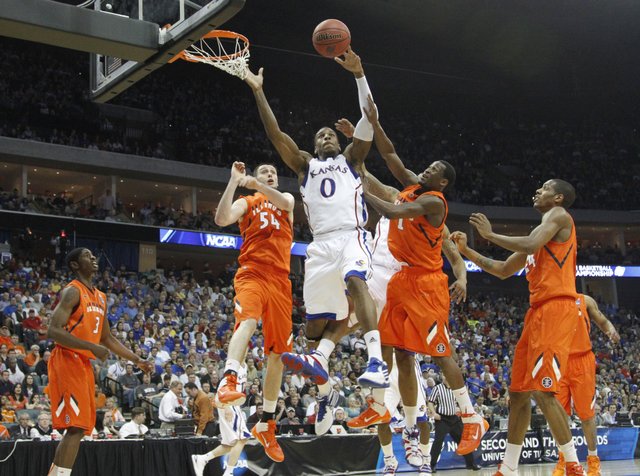 Kansas forward Thomas Robinson battles inside for a rebound with the Illinois defense during the first half on Sunday, March 20, 2011 at the BOK Center in Tulsa.
Stories this photo appears in:

Kansas junior forward Thomas Robinson has been named to the John R. Wooden Award Preseason Top 50 list, The Los Angeles Athletic Club announced Monday.

*-'LeBron wasn't playing full speed'
Kansas University basketball power forward Thomas Robinson reportedly held his own while guarding — and being guarded by — LeBron James in a pick-up game last week at the NBA phenom's Skills Academy in Akron, Ohio.

Many wondered why so many basketball players would end their college careers prematurely to enter the NBA Draft when the 2011-2012 season is threatened by a lockout.