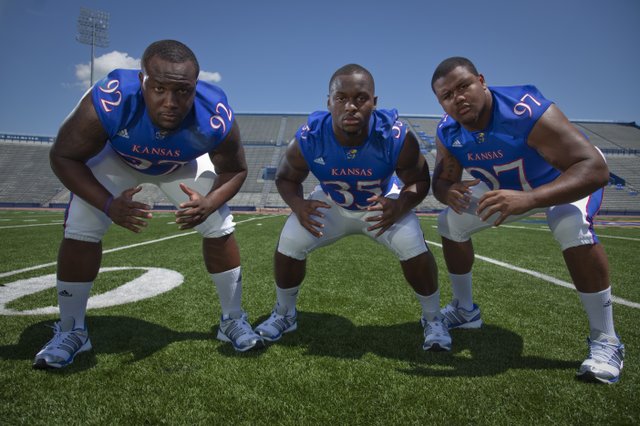 Kansas University defensive linemen, from left, Patrick Dorsey, Toben Opurum and Richard Johnson made it a priority over the offseason to work on their quickness. Dorsey will miss six to eight weeks with a broken foot, so Opurum and Johnson will be relied upon to carry the defensive line early in the season.
Stories this photo appears in:

After spending last season with the defensive linemen, Toben Opurum can already tell this year's group is improved.