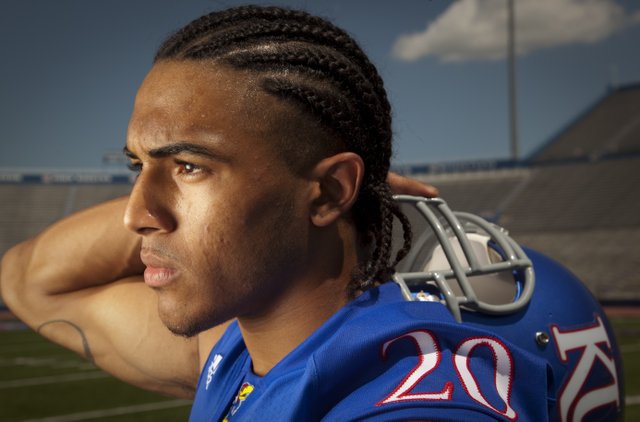 Kansas University junior D.J. Beshears has fine-tuned his approach to playing wide receiver this fall. The speedy and versatile Beshears will still be utilized as a kick returner, but he figures to take most of his snaps at receiver, where he has put a premium on blocking downfield for Jayhawk running backs to find more room.
Stories this photo appears in:

Yes, D.J. Beshears is a 5-foot-9, 185-pound wide receiver with a natural ability to outrun just about anyone on the football field, given the proper hint of daylight. And sure, the Kansas University junior is constantly looking for creative ways to showcase his speed, whether it's during a kickoff return, taking a handoff or catching a pass. But make no mistake about Beshears: His game isn't all about finesse and highlights.