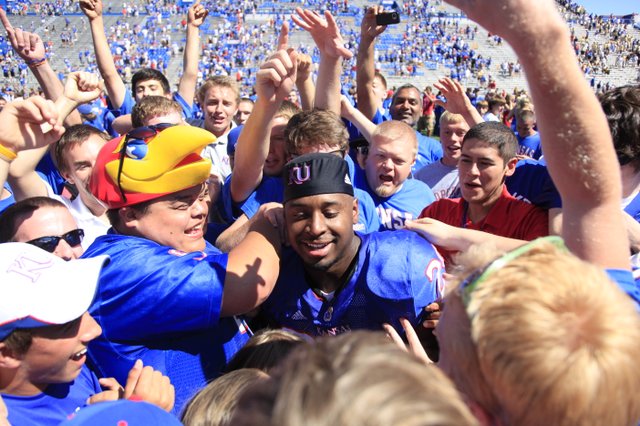 James Sims was a popular attraction for fans after the Jayhawks' victory Saturday.
Stories this photo appears in:

James Sims, 6-foot, 206 pounds from Irving, Texas, made history Saturday by rushing for 101 yards and a touchdown in KU's 28-25 victory against No. 15 Georgia Tech. He became the first freshman to crack the century mark in his debut and, in doing so, breathed life into a rushing attack previously on life support.