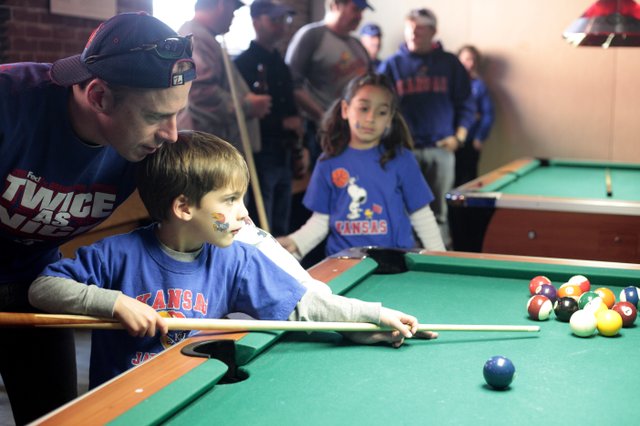 Mike Dalke, Dallas, helps his son Ben, 5, line up a pool shot at the Bricktown Brewery during a Kansas Alumni gathering before KU's game Thursday March 18, 2010. Dalke is a 1991 KU graduate. His daugher Madeline, 8, is in the background at center.
Stories this photo appears in:

Now that Lehigh is out of the way, you'd think Kansas fans might be ready to brace for the possible: A tough game with No. 9 seed Northern Iowa, champion of the Missouri Valley Conference, loser of four games all year.