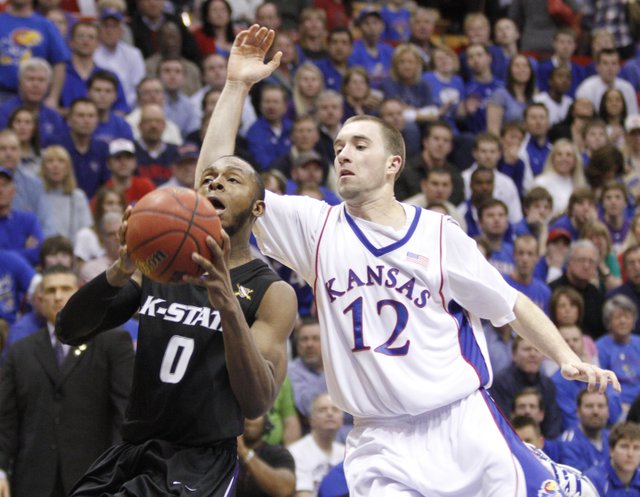 Kansas guard Brady Morningstar trails Kansas State guard Jacob Pullen during the second half Wednesday, March 3, 2010 at Allen Fieldhouse.
Stories this photo appears in:

Thanks to coach Martin, Wildcats have shot to reach Final Four
The coach calls the players all sorts of unprintable names and the players call him but one name: Frank. Sometimes they put a "shut up" in front of Frank.