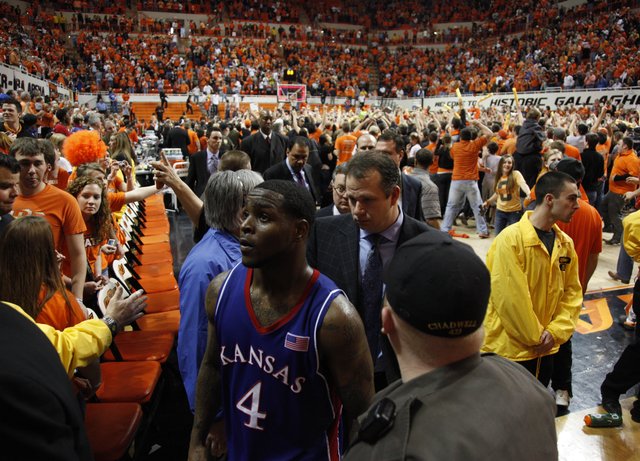 Kansas guard Sherron Collins leaves the floor with teammates as Oklahoma State fans rush the court following the Jayhawks' 85-77 loss, Saturday, Feb. 27, 2010 at Gallagher-Iba Arena in Stillwater.
Stories this photo appears in:

Master motivator Bill Self isn't so sure he'll use last year's Kansas-Oklahoma State basketball game as incentive for tonight's Big Monday rematch against the Cowboys.

Nick Collison, who played on the only basketball team to go undefeated in Big 12 Conference history, sat with his wife, Robbie, behind Kansas University's bench, hoping to see the 2009-10 Jayhawks continue storming toward that rare achievement Saturday afternoon in Gallagher-Iba Arena.