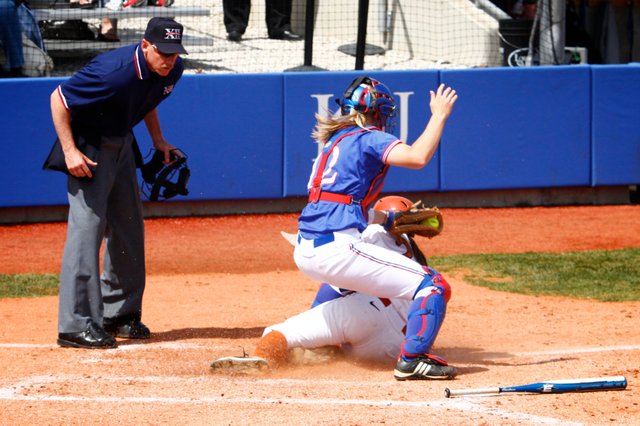 A Texas baserunner slides in safely to home under the legs of KU catcher Brittany Hile during the game on Saturday, April 3, 2010. The Longhorns beat the Jayhawks 6-2.
Stories this photo appears in:

Megan Smith isn't questioning the dominance of Texas Longhorns standout pitcher Blaire Luna. The Kansas University softball coach just thinks her Jayhawks might have contributed a little something to it.