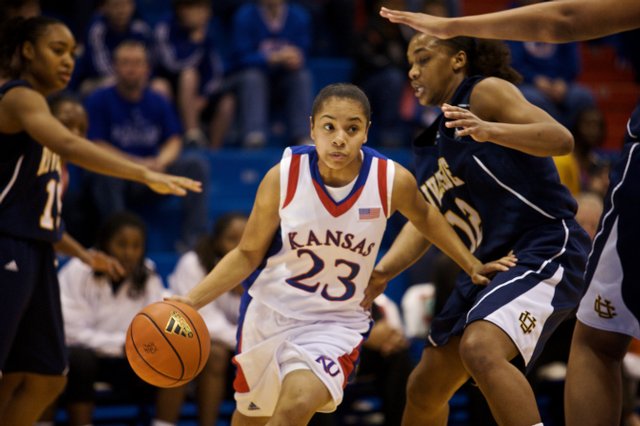 Angel Goodrich (23) weaves through the UC Riverside defense in this Dec. 20, 2009, photo at Allen FIeldhouse. Goodrich, who tore both of her ACL's in the past two years, is rehabbing and could hit the court again in a few weeks for pick-up games.
Stories this photo appears in:

After a tear to her left anterior cruciate ligament sidelined her for the 2008-2009 season, Angel Goodrich, Kansas University's red-shirt freshman point guard, came into this past season with high expectations.