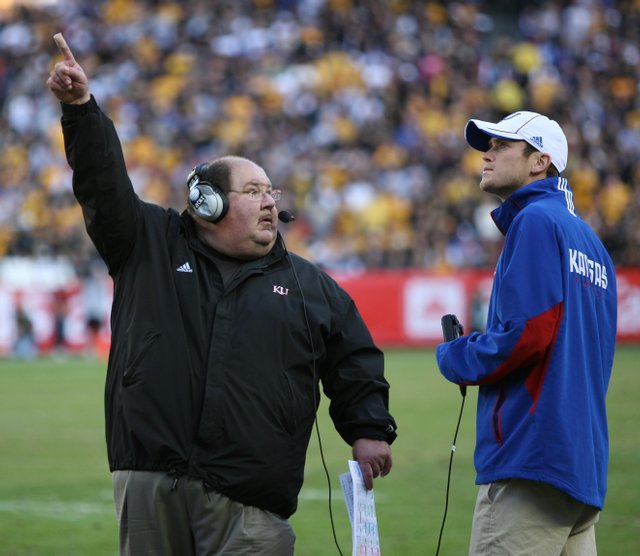 Kansas head coach Mark Mangino looks up to the booth during the second quarter, Saturday, Nov. 28, 2009, at Arrowhead Stadium.
Stories this photo appears in:

Some questions linger, no matter how many times they have been answered, so might as well tackle these three one last (please) time.

When ousted Kansas University football coach Mark Mangino rode his $3 million parachute out of town and moved to Naples, Fla., the general consensus was Mangino would spend the year exhaling and then get back into coaching. Well, now that the year is up, will Mangino get back in? The guess here is yes.

He didn't win the thrilling football game Saturday at Arrowhead Stadium, and for that he felt genuinely bad for his players, especially a senior class that won 20 games in the middle two seasons of their careers.