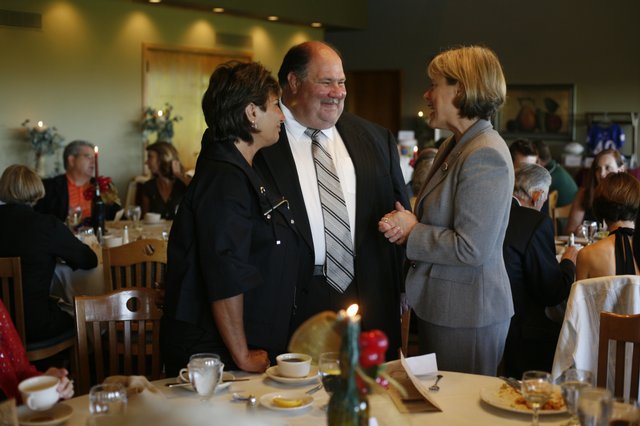 Kansas football coach Mark Mangino, center, and his wife, Mary Jane, left, chat with Congresswoman Nancy Boyda during a Lawrence Community Shelter fundraiser. Mangino co-hosted the event with artist Stan Herd on Friday at Alvamar Country Club. Donations from Mangino and Herd were auctioned off to help the Lawrence Community Shelter.
Stories this photo appears in:

Mangino talks about upcoming football season as part of fundraiser
Wife Mary Jane at his side, Mark Mangino stood at the mouth of the Alvamar Country Club dining room and listened to the same message over and over Friday night as well-wishers walked through the greeting line: "We love you, coach. You're doing a great job."