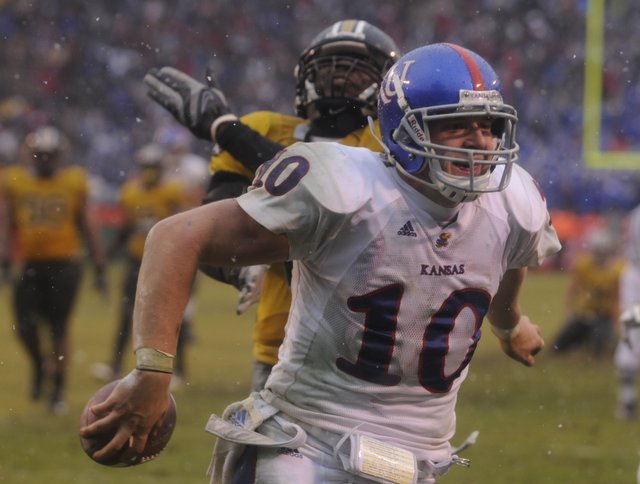 Kansas receiver Kerry Meier flashes a smile as he runs in what proved to be the winning touchdown against Missouri late in the fourth quarter Saturday, Nov. 29, 2008 at Arrowhead Stadium.
Stories this photo appears in:

Bookmakers entice gamblers to bet on Kansas by giving them a lot of points, but even at that, Kansas is tied with Connecticut for the worst FBS winning percentage against the spread in the past five seasons.

Missouri offensive lineman Kurtis Gregory flipped through some television channels this summer while relaxing at his home.

A platoon of coaches on both sides watching two solid weeks of football game film from sunup to way past sundown. Memorizing formations. Devising schemes. Constantly studying. Boiling it down and drilling it into the heads of the players.