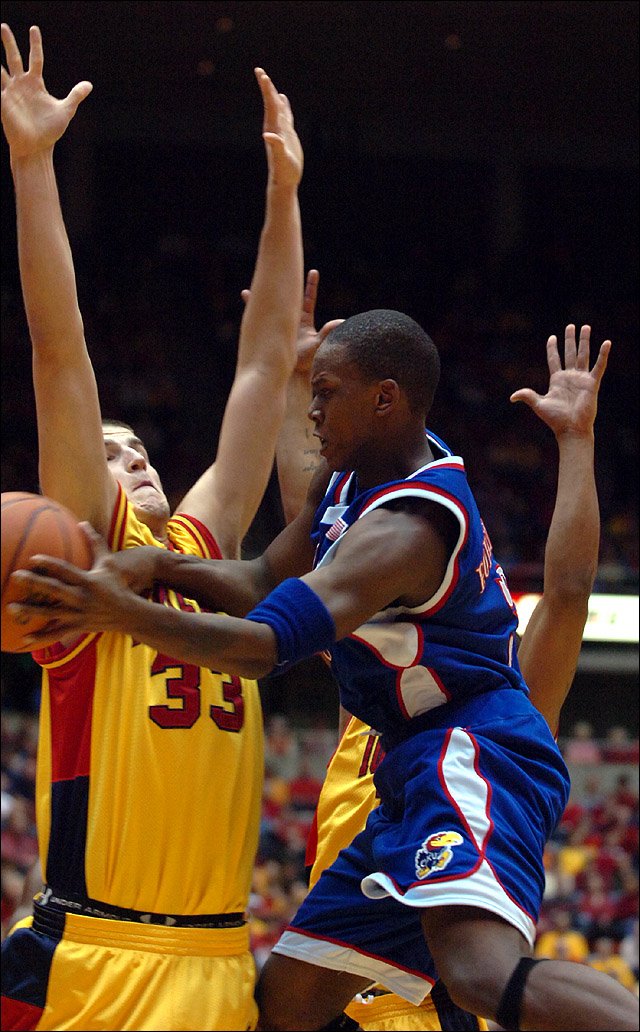 Kansas guard Russell Robinson, right, swings a pass around defender Jiri Hubalek during a game last season against Iowa State. The Jayhawks will entertain the Cyclones at 6 tonight in Allen Fieldhouse.
Stories this photo appears in:
One of these days, when Russell Robinson returns to his old haunts in The Bronx, he won't be surprised if a former nemesis approaches him with basketball in hand. "I've not seen him in a couple years. I heard he was asking about me when I went back to New York. He never found me," Robinson, Kansas University's senior point guard, said of ex-Iowa State standout Curtis Stinson.