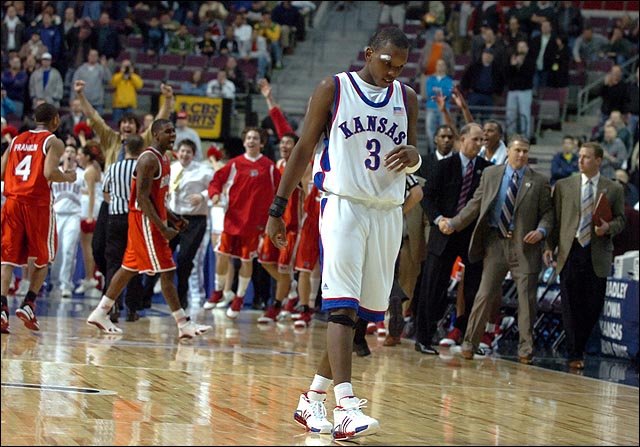 Kansas guard Russell Robinson makes his way from the court as the Bradley Braves celebrate their victory Friday night at the Palace of Auburn Hills.
Stories this photo appears in:
Another year, another quick exit
One and done : again. In a game eerily reminiscent of last year's one-point Bucknell bummer, another BU - Bradley University - put an end to Kansas University's basketball season, 77-73, in a first-round NCAA Tournament battle on Friday night in The Palace of Auburn Hills.