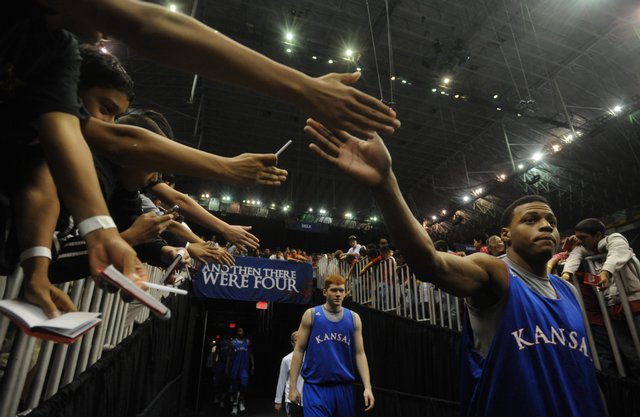 Kansas guard Brandon Rush slaps hands with fans as the Jayhawks take the court for practice in this file photo. KU worked out at the Alamodome in San Antonio on the eve of the 2008 national semifinal game against North Carolina.
Stories this photo appears in:

Kansas University's Brandon Rush, Kansas State's Bill Walker and several other college standouts have been working out in Chicago the past several weeks under the direction of Tim Grover, who is regarded as one of the top athletic trainers in the world.

Rush fired up for Final Four
Brandon Rush is a joy to be around during Thanksgiving and Christmas dinners at his grandmother's house in Kansas City, Mo.