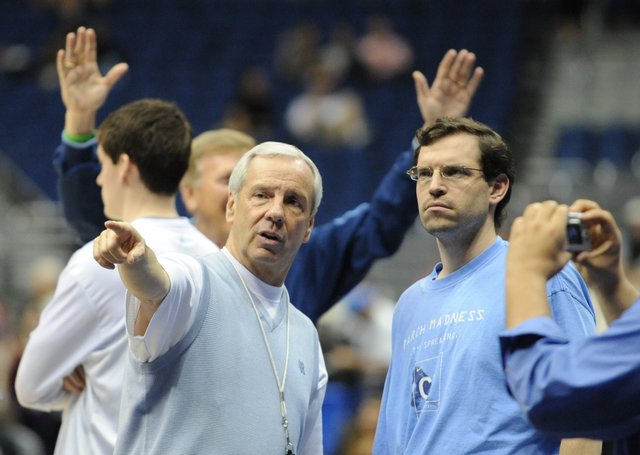 North Carolina coach Roy Williams, left, talks with assistant C.B. McGrath during the start of of the Tar Heels' public practice.
Stories this photo appears in:
KU versus Mizzou. Where do I begin? I don't know if I will be politically correct with this topic even though I have been away from the rivalry for almost nine years. I have a ton of memories from pretty much every perspective.

North Carolina basketball coach Roy Williams wondered early Friday if he would have "37 people throw tomatoes at me" when he stepped on the court for the Tar Heels' open practice later in the day.