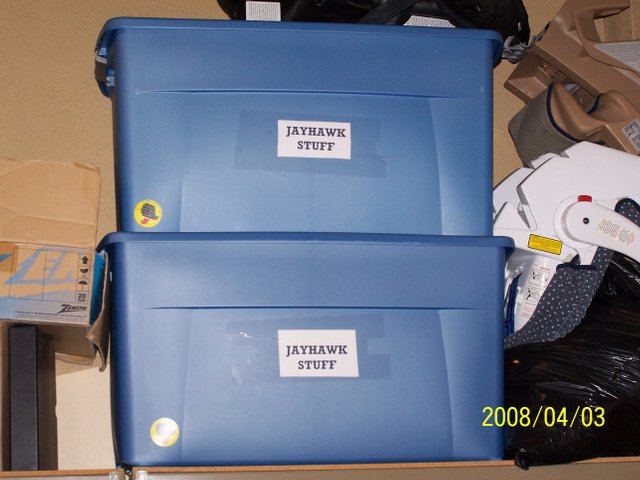 What is available if Allan and Peggy Hazlett get more space.
Stories this photo appears in:
Our shrine is in our office rather than our home. The first attachment is the first thing everyone sees when they enter the office. The pen and ink drawing in the blue frame is a photograph of the original Jayhawk drawing by Hank Malloy. The inscription is to Allan's Grandfather. The original is in the Kansas State Historical Museum.