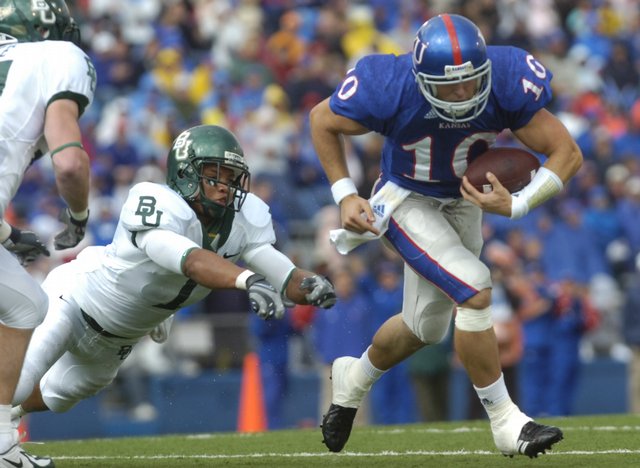 KU's Kerry Meier out-runs Baylor's Dwain Crawford on Saturday, Oct. 13, 2007 during the Jayhawks football game at Memorial Stadium.
Stories this photo appears in:

Considering over 100 men work at a typical Kansas University football practice, it's really saying something that Kerry Meier still manages to stick out like a ripe tomato among them all. Literally. Though the sophomore often strays from his home position of quarterback to work with receivers and even as a punter, Meier keeps the red "don't touch me" jersey on, a color normally reserved for the quarterbacks.