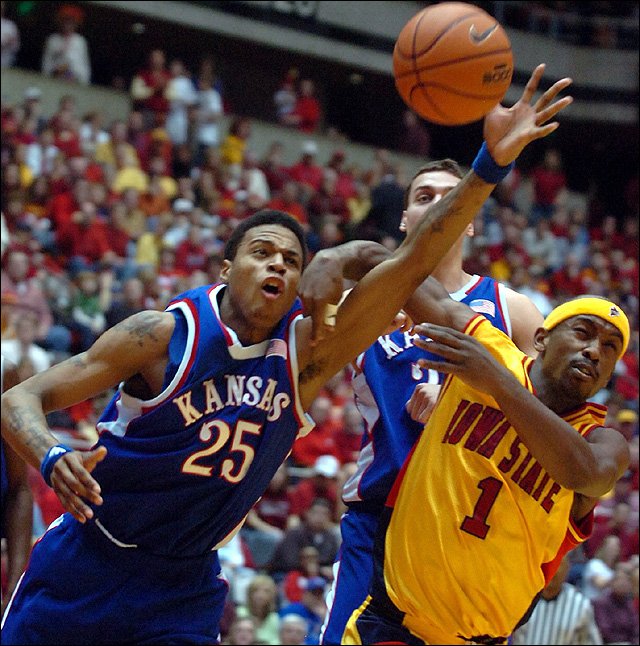 Kansas University's Brandon Rush, at left, helped lead the Jayhawks to a share of the Big 12 regular-season men's basketball title this winter, the lone conference title for KU during the 2005-06 sports year.
Stories this photo appears in:
KU again struggled to hold its own vs. Big 12 opponents in 2005-06
Kansas University shared the Big 12 Conference men's basketball title with Texas. The Jayhawks did not win any other conference titles. If you care more about the first sentence than the second, don't feel bad. You no doubt have plenty of company in that regard.