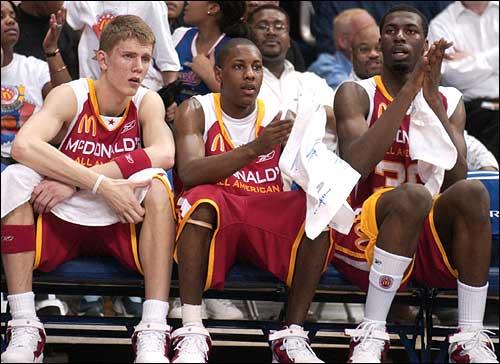 Kansas University basketball recruits, from left, Micah Downs, Mario Chalmers and Julian Wright cheer their West teammates during the McDonald's All-American game. Chalmers had 20 points, Wright 14 and Downs eight as the West team fell to the East, 115-110, on Wednesday in South Bend, Ind.
Stories this photo appears in:
Chalmers leads way with 20 in loss
Mario Chalmers guarantees Kansas University basketball fans will see a lot more of what he showed at Wednesday night's McDonald's All-American game.