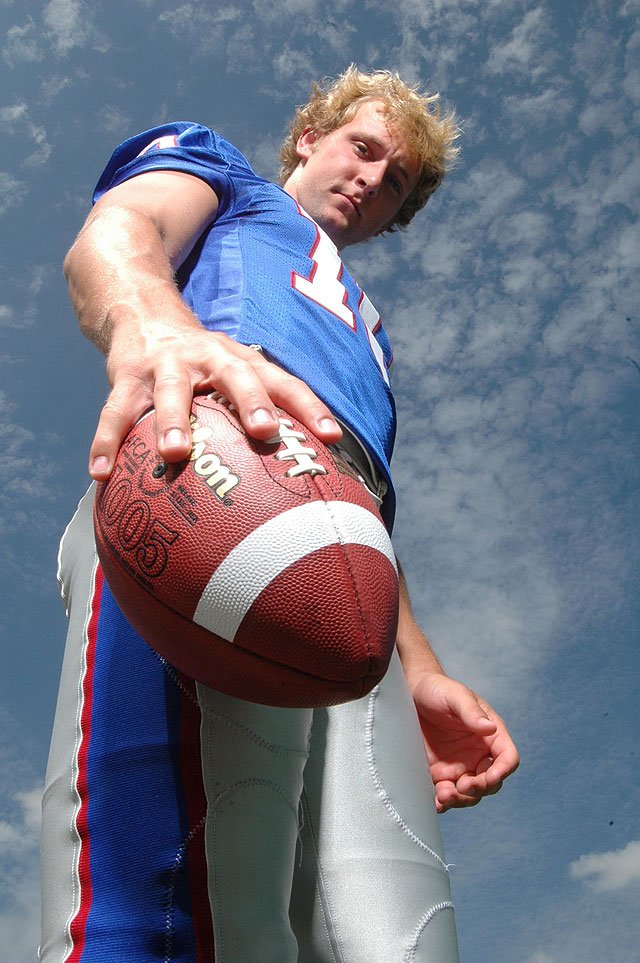 Kansas University freshman quarterback Kerry Meier will return to practice Monday after being held out because of a heart condition. Meier successfully underwent a procedure for Wolff-Parkinson-White Syndrome on Friday.
Stories this photo appears in:
Freshman QB set to return to practice after procedure
A week of anxiety surrounding the Kansas University football family ended on a happy note Wednesday, when freshman quarterback Kerry Meier was cleared to play again after undergoing a procedure to combat a potentially serious heart ailment.