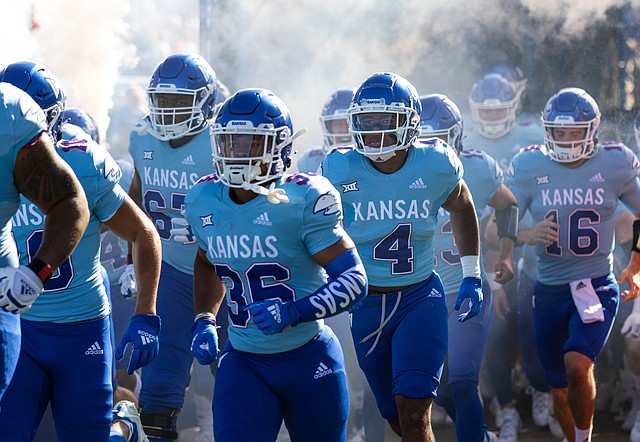 Members of the Kansas football team, including running back Devin Neal (No. 4), take the field prior to kickoff against Texas Tech, on Oct. 16, 2021.
Stories this photo appears in:

Midway through his first season with the Kansas football program, true freshman Devin Neal — KU's third option at running back in Week 1 — has become an integral part of what the Jayhawks want to do offensively. His coaches say Neal, a former star at Lawrence High and the top-rated prospect in KU's freshman class, ascended not only because he started running more physically and confidently over the course of the past couple of months, but also because he now has a much better handle for all that goes into playing running back at the college level.