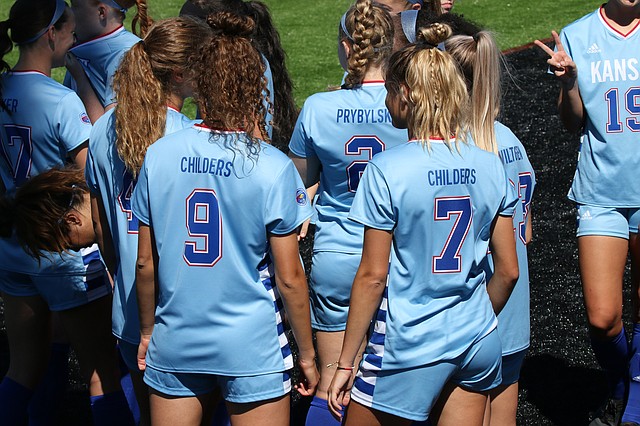 Kansas soccer teammates and sisters Rylan (No. 9) and Raena Childers (No. 7) stand side by side near the Jayhawks' bench during a match.
Stories this photo appears in:

It could have been any number of her Kansas soccer teammates who greeted freshman Raena Childers following her first collegiate goal earlier this season. But as fate would have it the first Jayhawk who congratulated the freshman midfielder happened to be the teammate she knows best — her older sister, Rylan.