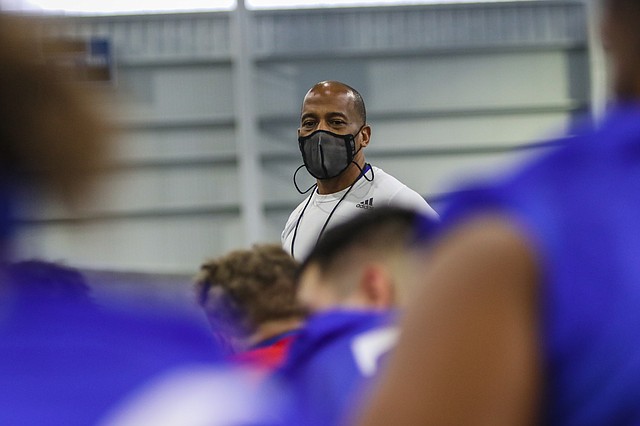 Kansas football interim head coach Emmett Jones speaks to the Jayhawks as they take a knee during the team's first spring practice, on March 30, 2021.
Stories this photo appears in:

When the University of Kansas parted ways with Les Miles in early March, the football team's players didn't know what the future would hold. And while the coaching transition remains unfinished more than a month later, Sam Burt said he and other veterans did their best to make the process go as smoothly as possible.

Without a permanent athletic director or head football coach in place, the exact path for the future of the University of Kansas football program remained unsettled as the Jayhawks opened their spring practice schedule this week. In fact, the way interim head coach Emmett Jones described his status, even he remains in the dark about what will come next — and when.