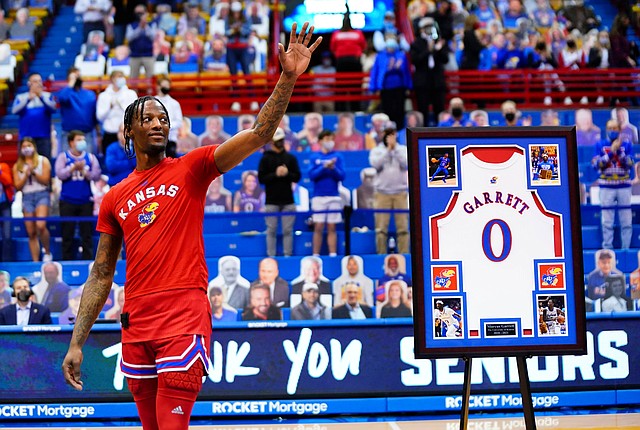 Kansas guard Marcus Garrett waves to the crowd as he is honored before tipoff on Senior Night, Saturday, Feb. 27, 2021 at Allen Fieldhouse.
Stories this photo appears in:

Kansas senior Marcus Garrett picked up another individual honor on Friday, earning a spot on the Senior CLASS Award's All-American first team for the 2020-21 season. By Matt Tait

It remains to be seen if Saturday night truly was Senior Night for Kansas guard Marcus Garrett. But even if the Dallas native elects to take the NCAA up on its offer for all seniors to come back for another senior season in 2021-22, it's hard to imagine Garrett being celebrated quite like he was on Saturday night at Allen Fieldhouse.