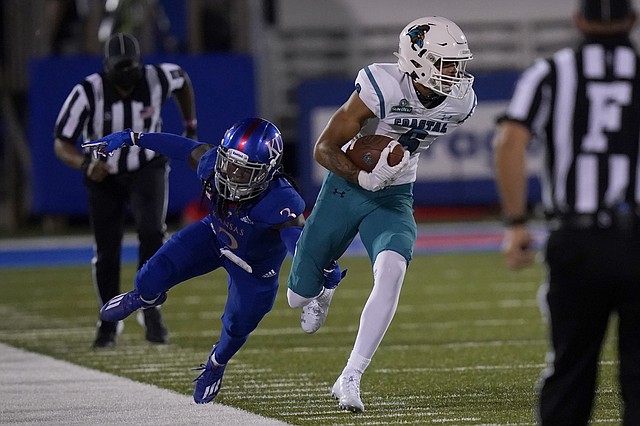 Kansas safety Ricky Thomas (3) tries to tackle Coastal Carolina wide receiver Jaivon Heiligh (6) during the first half of an NCAA college football game in Lawrence, Kan., Saturday, Sept. 12, 2020. (AP Photo/Orlin Wagner)
Stories this photo appears in:

As the turnovers piled up for the Kansas football offense in the Jayhawks' season opener versus Coastal Carolina, veteran linebacker Kyron Johnson had a primary message for the rest of his teammates on the other side of the ball. "Three and out. Let's just get off the field as fast as we can." It proved easier said than done.