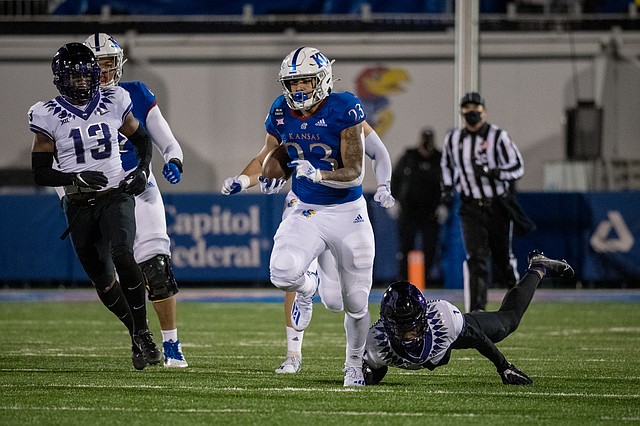 Kansas running back Amauri Pesek-Hickson breaks free on a run during a game against TCU Saturday night at David Booth Kansas Memorial Stadium on Nov. 28, 2020.
Stories this photo appears in:

When the season began, it appeared Amauri Pesek-Hickson might have to wait a year or two before becoming more involved with the Kansas football offense. But eight games into the schedule, the Jayhawks needed the freshman to make his first career start.