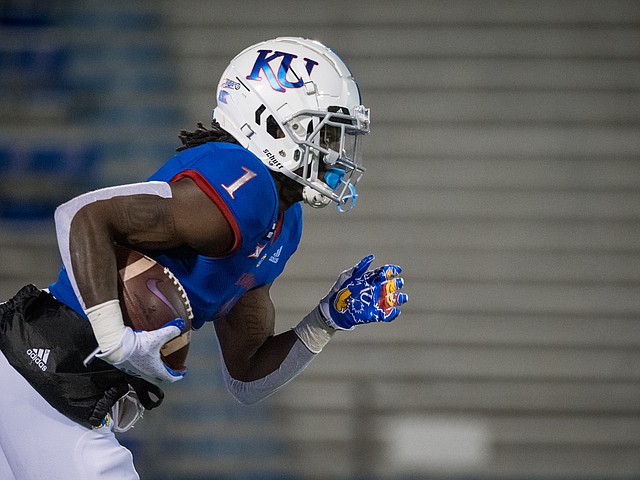 Kansas sophomore Kenny Logan returns a kickoff during a game against TCU Saturday night at David Booth Kansas Memorial Stadium on Nov. 28, 2020.
Stories this photo appears in:

The preseason practice schedule is still young, but Kansas football special teams coordinator Jake Schoonover already has a good idea which specialists and returners he'll likely be trusting during games this fall.

Since Lance Leipold agreed to take on the renovation project that is the Kansas football program, the team's newest head coach said he has come to appreciate the excitement his players have for the new staff's vision, which he hopes will make the Jayhawks consistent winners. Eventually.

It's not that Kenny Logan Jr. undervalues what he achieved individually for the Kansas football program this past season, it's just that the safety and special teams returner wants more.