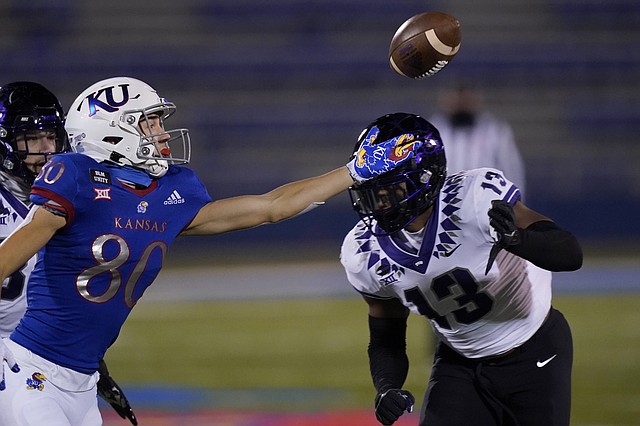 Kansas wide receiver Luke Grimm (80) reaches for the ball while covered by TCU linebacker Dee Winters (13) during the first half of an NCAA college football game in Lawrence, Kan., Saturday, Nov. 28, 2020. The pass was incomplete. (AP Photo/Orlin Wagner)
Stories this photo appears in:

Luke Grimm showed up at the University of Kansas this past summer with reasonable expectations for his freshman year with the football program. What Grimm didn't know then was his work ethic and some unexpected opportunities would allow him to finish the year as one of the Jayhawks' most promising receivers.