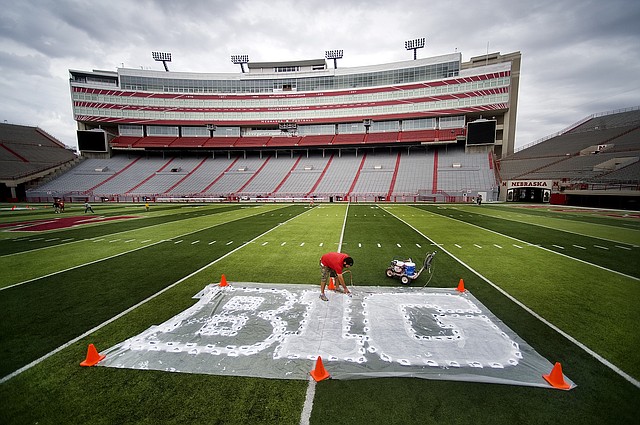 In this Thursday, Oct. 6, 2011 file photo, Turf manager Jared Hertzel touches up the newly-painted Big Ten conference logo on the football field at Memorial Stadium in Lincoln, Neb.

Stories this photo appears in:

The Big Ten and Pac-12 won't play football this fall because of concerns about COVID-19, taking two of college football's five power conferences out of a crumbling season amid the pandemic.

The Big Ten Conference announced Thursday it will not play nonconference games in football and several other sports this fall, the most dramatic move yet by a power conference because of the coronavirus pandemic.
By John Zenor, The Associated Press
July 9, 2020 6:06 p.m.