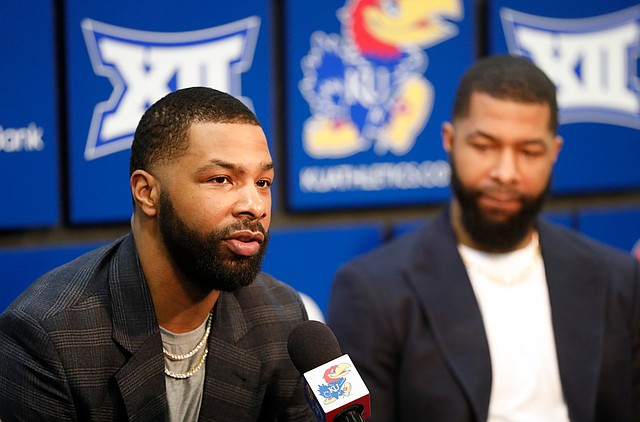 Former Kansas forward Marcus Morris, who is with the Los Angeles Clippers talks with media members alongside his brother Markieff Morris, who is with the Detroit Pistons, during a press conference prior to tipoff on Monday, Feb. 17, 2020 at Allen Fieldhouse.
Stories this photo appears in:

No one has or will confuse Marcus Morris' college career with Wilt Chamberlain's or Danny Manning's. That doesn't mean Morris should be denied a place among the pantheon of all-time Kansas greats.