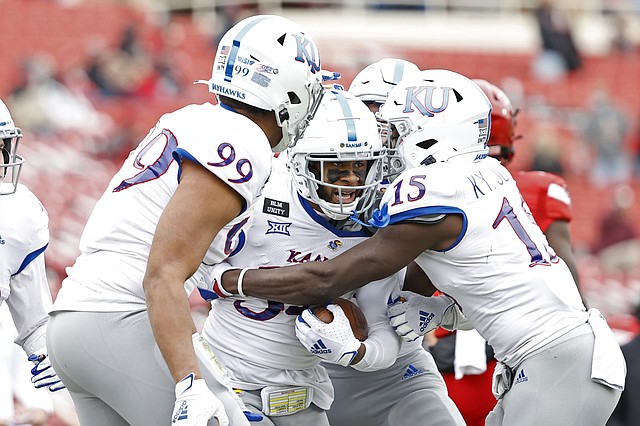 Kansas players celebrate with Nate Betts (34) after he recovered a fumble from Texas Tech during the second half of an NCAA college football game Saturday, Dec. 5, 2020, in Lubbock, Texas. (AP Photo/Brad Tollefson)
Stories this photo appears in:

Late in a season that had been defined by blowout losses, the Kansas football team's defense delivered an inspired effort Saturday at Texas Tech, albeit in another defeat. The 16-13 setback in Lubbock, Texas, was a far cry from recent weeks, when Iowa State put up six touchdowns, Oklahoma piled up eight TDs and TCU's offense crossed the goal line five times.