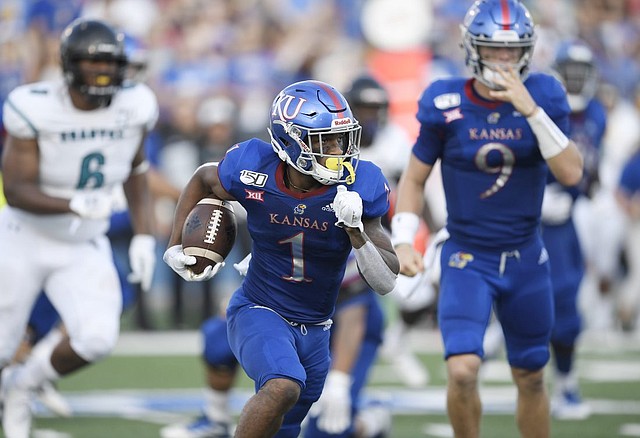 Kansas running back Pooka Williams Jr. makes a run against Coastal Carolina Saturday night at David Booth Kansas Memorial Stadium on Sept. 7, 2019.
Stories this photo appears in:

The Kansas football team has a new season-opening opponent — again.

The last-place Kansas football team only won one conference game this season, but the league's head coaches voted two Jayhawks onto the 2019 All-Big 12 first team.

The All-Big 12 running back expected by many to ignite the Kansas football team's offense with his open field magic, Pooka Williams couldn't turn the Jayhawks into some kind of juggernaut by simply returning to the lineup. Benton Smith