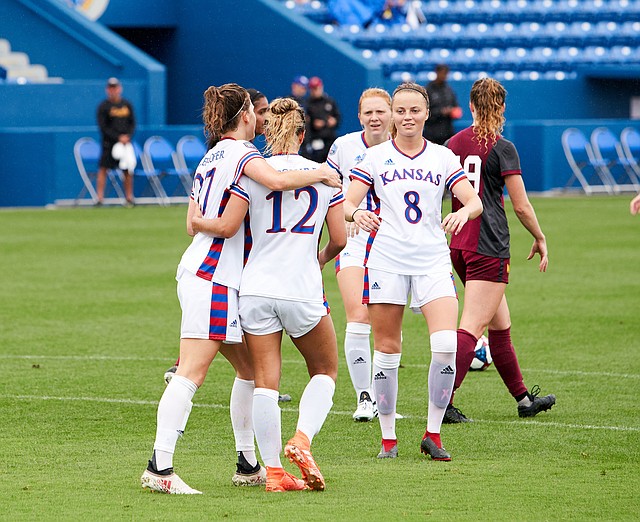 KU teammates Sophie Maierhofer (27), Katie McClure (12) and Ebba Costow (8) celebrate a goal during the team's 6-0 win over Loyola Chicago Sunday afternoon at Rock Chalk Park on Aug. 25, 2019.
Stories this photo appears in:

With opportunities few and far between, Kansas sophomore forward Bri Amos took advantage of an opening down the left sideline. Amos quickly sent a cross into the box to junior forward Mandi Duggan, who sent a header into the back of the net.

They tried a few times prior, but the Kansas midfielders broke through in the 13th minute. A pass combination between sophomore forward Bri Amos and junior defender Isabella Cavalcante found senior forward Katie McClure in the box for an easy tap-in goal.
By Braden Shaw
September 1, 2019 4:18 p.m.