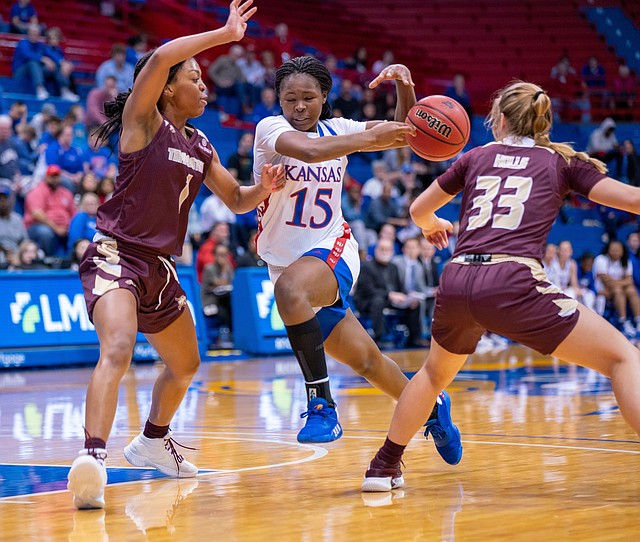 KU freshman guard Zakiyah Franklin (15) tries to drive dribble pass Texas State Avionne Alexander (1) and Bailey Holly (33). KU defeated Texas State 68-48 on Sunday, Nov. 24.
Stories this photo appears in:

Senior forward Mariane De Carvalho stepped into a 3-pointer with under a minute to go, stretching the Kansas lead to 20 and putting an exclamation point on what proved to be a more stressful game than anticipated.