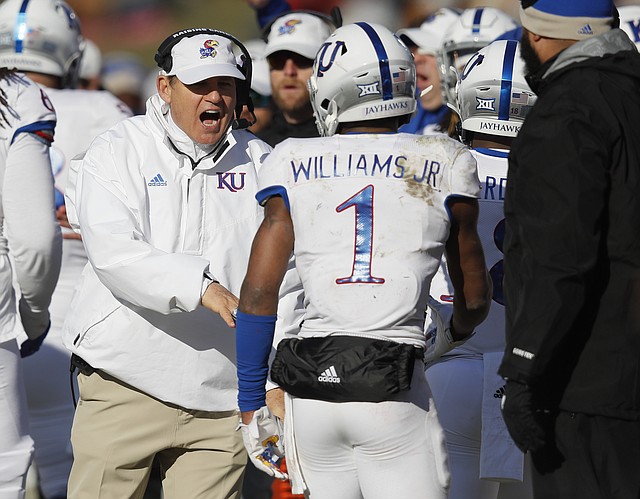 Kansas head coach Les Miles, left, congratulates Kansas running back Pooka Williams, right, after a touchdown by Williams during the second half of an NCAA college football game against Iowa State, Saturday, Nov. 23, 2019, in Ames, Iowa. Iowa State won 41-31. (AP Photo/Matthew Putney)
Stories this photo appears in:

Big Ten and Pac-12 be damned, the Big 12 is forging ahead toward a football season during the COVID-19 pandemic.