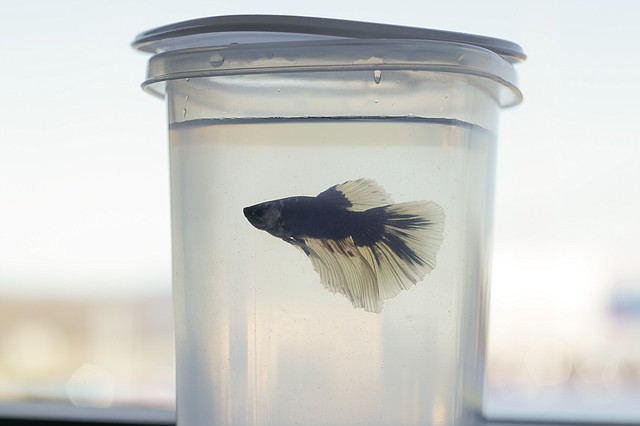 The Kansas softball rally fish, Carl, swims in the press box sheltered from the cold weather. Kansas won its series over Baylor 2-1.
Stories this photo appears in:

Ever since a blue beta fish was adopted by the Kansas softball team, things have been a little different at Arrocha Ballpark. The fish, whom the team named Carl, joined the Jayhawks ahead of their trip to Wichita State. The next weekend, Kansas swept Green Bay.